[Latest] How to Download Call of Duty Mobile
Call of Duty is the most popular action game from Activision. And now this game available on mobile devices but this is under Development so the developer only released the early access version of this game. And in this article i am gonna to teach you "How to Download and play this game on your Android phone".
About Call of Duty Mobile.
Call of Duty Mobile is a Action Shooting Game. And this game have many Game Modes includes Battle Royale Mode.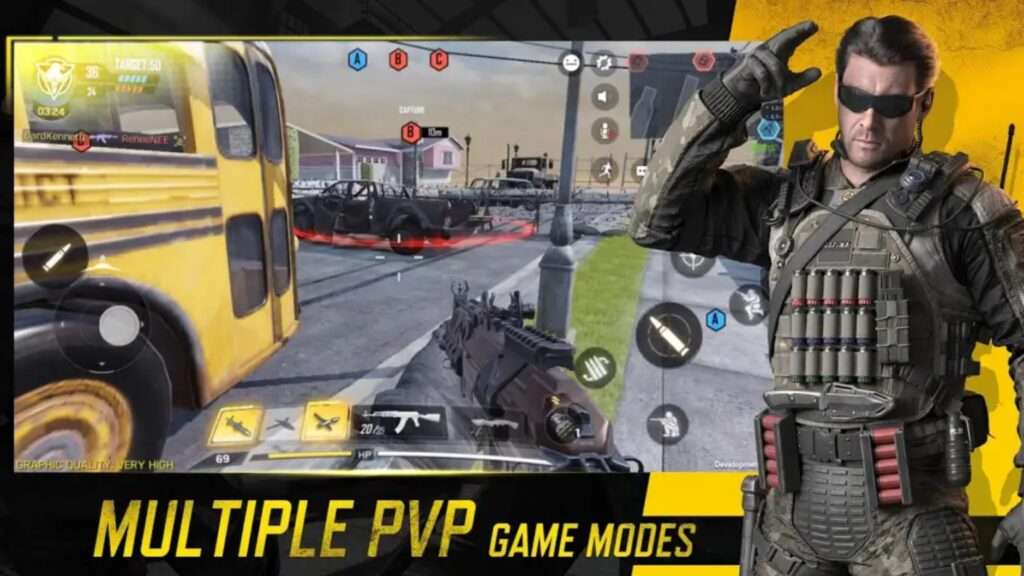 Call of Duty Mobile have Insane Graphics in A mobile device and in some ways this is the perfect killer of PUBG Mobile Because in this game the player have the many options to choose various type of Game modes. And you can able to change the perspective in game while playing from Third Person Perspective (tpp) to First Person Perspective (fpp).
Battle Royal Gameplay :
And here the Battle Royale Gameplay of Call of Duty Mobile in Ultra Graphics Settings.
[embedyt] https://www.youtube.com/watch?v=NW1bMMztNjs[/embedyt]
---
Some Info From Developer.
Call of Duty® comes to mobile!
The first limited-scale closed Beta test is live in India now. Stay tuned for more updates.
Fight across iconic multiplayer maps and play fan-favorite modes as you strive to be the best in the world in Activision's highly-anticipated Call of Duty®: Mobile!
PLAY ICONIC CALL OF DUTY GAME MODES
The foundation of Call of Duty®: Mobile is heart-pumping head-to-head multiplayer. In Call of Duty®: Mobile you will play several classic maps and modes from across Call of Duty® franchises, including Call of Duty®: Black Ops and the original Modern Warfare® series. Multiplayer is just the start. Over the coming months, stay tuned for updates on additional game modes including a unique Call of Duty® Battle Royale experience.
CUSTOMIZE YOUR UNIQUE LOADOUT
As you play Call of Duty®: Mobile you will earn and unlock various iconic characters, weapons, outfits, scorestreaks, and pieces of gear from the Call of Duty® universe that can be used to customize your loadouts.
COMPETITIVE RANKED PLAY AND CLANS
Use your skills to rise to the top in competitive Ranked Mode, or win Clan in-game prizes as you play with friends.
BUILT AND OPTIMIZED FOR MOBILE
Best part? Call of Duty: Mobile is free-to-play! The Call of Duty® first-person shooter experience comes to mobile with superior graphics and gameplay fans are sure to love.
Have what it takes to compete with the best? Download Call of Duty®: Mobile now!
NOTE: Call of Duty®: Mobile is currently in early Alpha in select countries, and we are working to improve the game experience by continuously fixing bugs and adding additional content for players.
---
---