How to Get Free Gun Skin's In Players Unknown Battleground Mobile (PUBG MOBILE)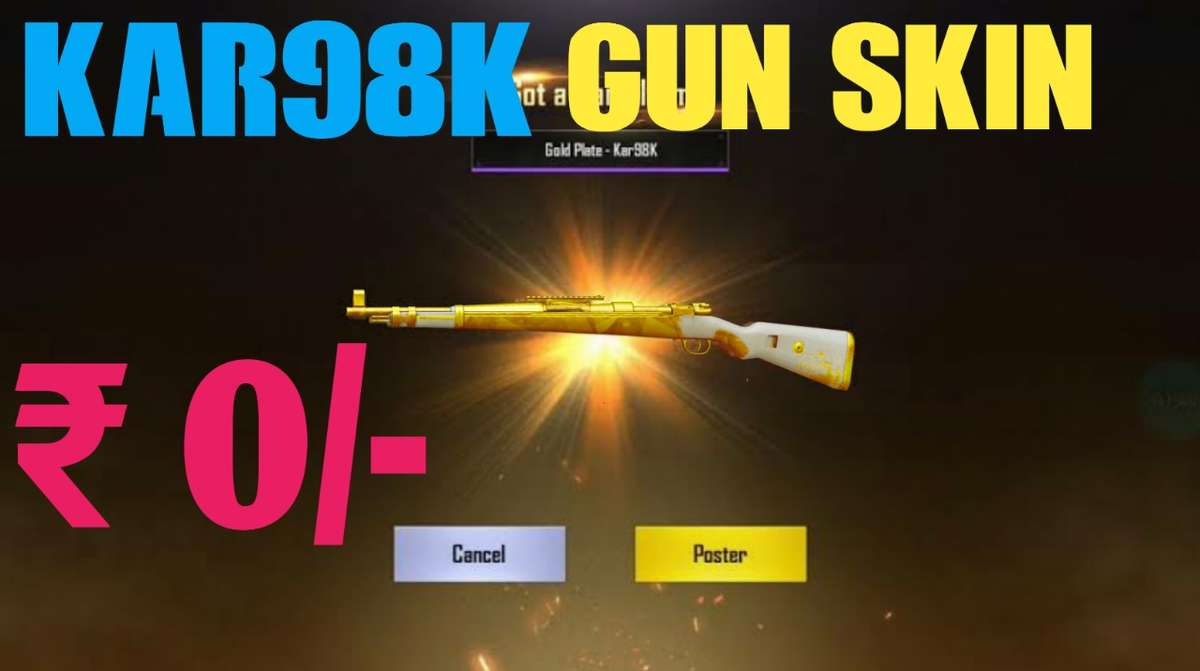 Hello Gamers welcome in my blog and today i share with you a trick to get Free Gun Skins in pubg mobile but many of you already know this trick so don't offended me by saying i already know this trick.
This trick only for those players who want to get some free Gun skins in PUBG MOBILE.
And in this trick you can Get Kar98k or many others Gun Skins for free.
What you need to Do to get gun skins for Free
You need To Complete Weapon Mystery Missions in pubg mobile to get free gun skins.
---
Where i found Mystery Missions in Pubg mobile.
Go-to Achievement and then Weapons and know you can see mystery missions.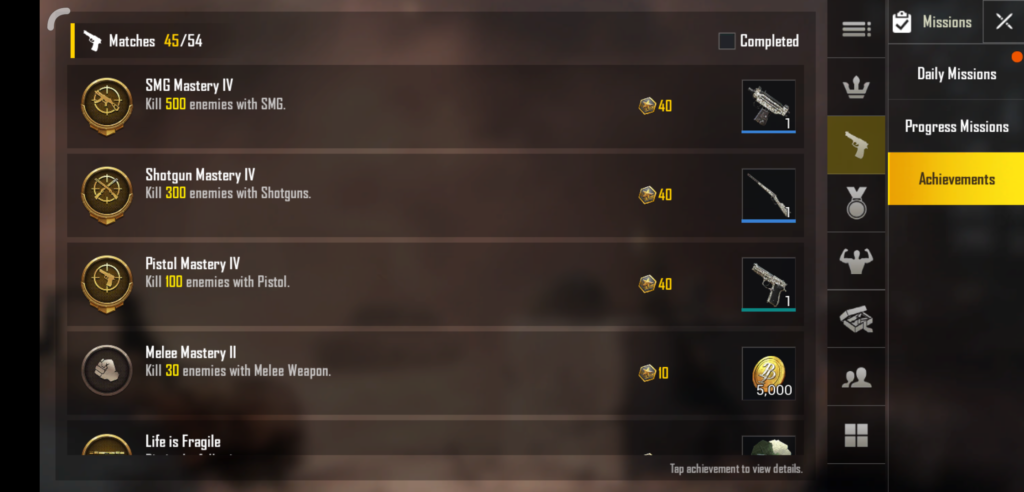 ---
if you want to get Kar98k Gun Skin for free.
you need to complete Sniper mystery mission and sniper mystery mission have many following task to complete.
Sniper Mystery Mission Tasks.
Kill 10 Enemies with sniper rifle.
Kill 30 Enemies with sniper rifle.
Kill 100 Enemies with sniper rifle.
Kill 300 Enemies with sniper rifle.
And After you completed this following tasks you get a kar98k gun skin for free.
And if you want skins for other weapons complete their mystery missions.
---
And watch this video!
[embedyt] https://www.youtube.com/watch?v=f-QQ9u6XIHQ[/embedyt]
And thanks for reading!
If you find spelling mistakes or any grammar mistakes so plz tell me in comments.