Ok Player (2022) – Best Video and Audio Player for Android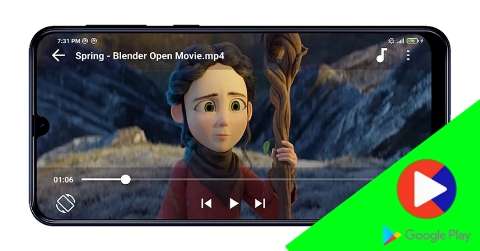 Did you like to watch Movies or Videos and also listening music in Your phone, if yes then probably you are using a default media player app for that.
But when it's comes to features a default media player app is not always good as aspected.
So here is Ok Player best and easy to use Music and Video player app that works in most of Android smartphones and highly customisable. You can install it from Google Play Store in your android phone and it is just less than 5 MB of size.
And so let's Talk about the features of Ok Player (2022).
Features of Ok Player :-
Support Most of the Video Formats like MKV, MP4, 3GP, and many more.
Support Gesture controls like Swipe to Volume Up and Down and many other Gesture and you can create your own gesture profile.
Play Video and Audio means you can use it as a music player and a Video Player and it supports background music playing like if you closed the app or removed from task manager while playing the music then your music still play without any interruption.
Work on both low end or high end Android phones.
Less Battery usage while playing video as compared to all other video player apps.
So now install Ok Player in Your phone and Enjoy.