How to Get Fortnite On Samsung Galaxy A32 5G in 2022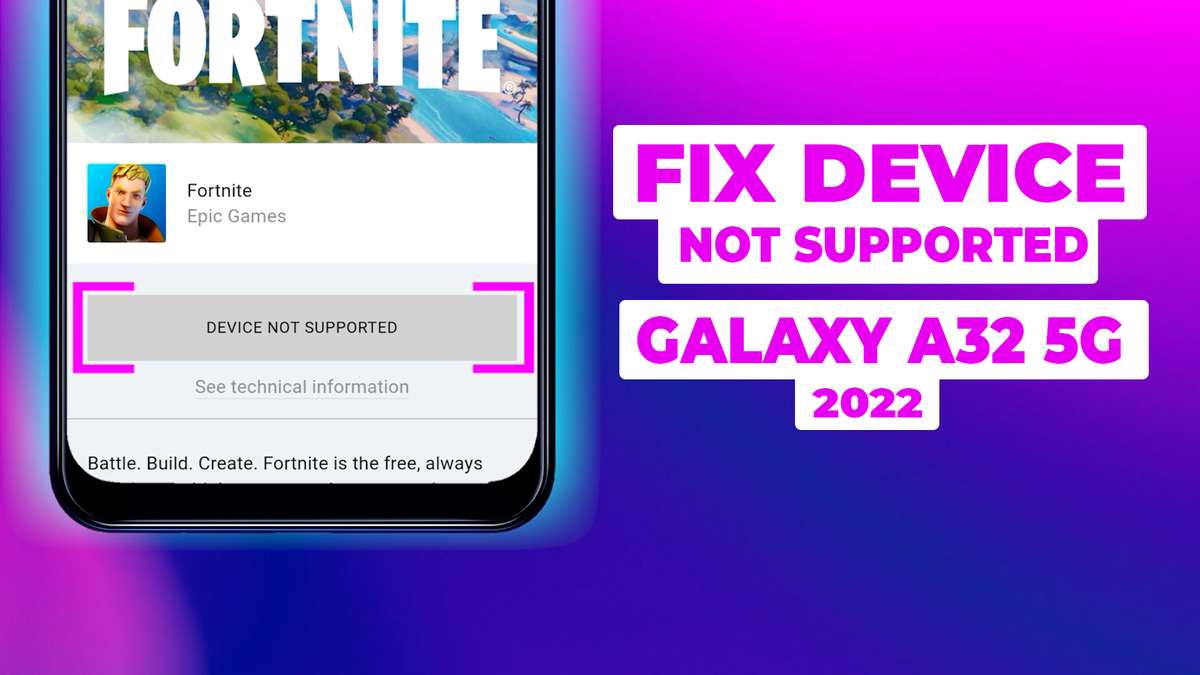 Samsung Galaxy A32 is Powered By helio G80 Chipset and 4GB+ Ram and if you Want to Play fortnite on Galaxy A32 you got some errors like Device not Officially supported something.
But as We Know that Helio G80 is Powerful enough to Handle Such Games so its means we can play fortnite Smoothly on Galaxy a32 without any lags but we need to bypass those unwanted errors.
So for this Follow the following Steps.
Steps to Follow
First Uninstall Official EpicGames Store app from your Phone.

skip this step if you haven't installed it before

Then Download And install UMIRTECH Fixed version EpicGames Store App.

Download Tutorial Available after this paragraph.

And now open EpicGames store and install fortnite.
After Installation Completed Then Simply click on Play Button and enjoy the Game.
Apk Download Tutorial :
Note: You need to Set 3D Resolution to low for playing smoothly.
Note: Some Frame Drops occurs when you try to play the game other than Low Graphics.